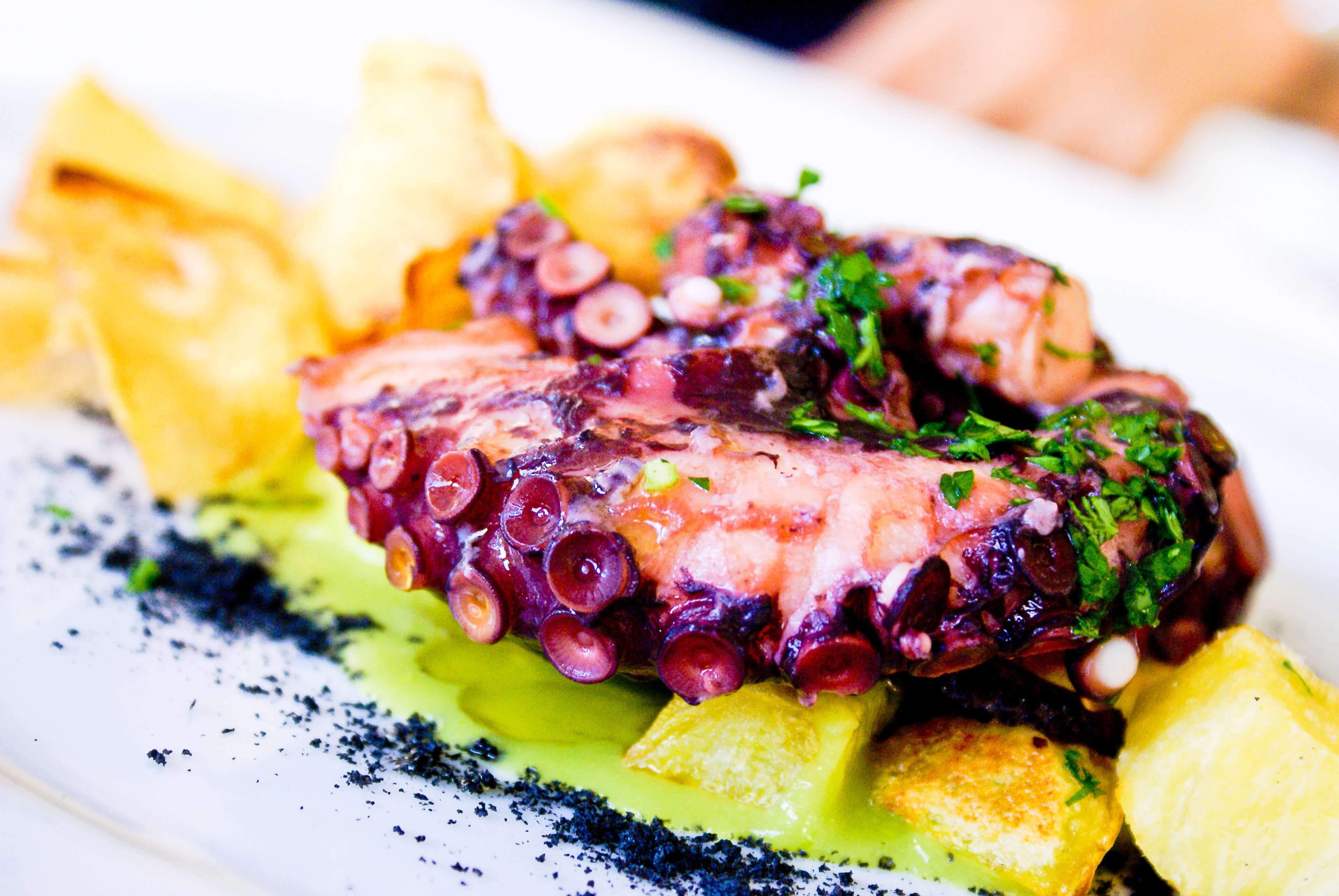 The month of May is for many people the beginning of one of the sweetest, most longed for and ideal times of the year for trying the best dishes with a taste of the sea. Luckily, in the Mediterranean diet there are thousands of recipes which bring a bit of the Mediterranean Sea to our table.
Cuttlefish¨brutesca¨style, bacon and hazelnuts
This is one of the ancestral recipes in Mediterranean cuisine and is very well linked to the Costa Brava, cuttlefish ¨brutesca¨ style are ideal for any occasion. From the name the concept ¨brutesca ¨stands out and this relates to the fact that the fried onion and tomato are chopped and not crushed.
In the case of the Restaurant Can Miquel these cuttlefish are served with bacon and hazelnuts to add a special touch.
Fish in suquet ( Fish stew)
One of the traditional recipes in marine cuisine is fish stew, which is made with ingredients such as monkfish, hake, grouper fish, squid, prawns, mussels and clams, for example. What is the final touch? It is chopped garlic and parsley with saffron.
Stewed rice and lobster!
Rice dishes are some of the most highly valued in gastronomy on the Costa Brava and are essential in restaurants such as Can Miquel. Whether they are made with fish and seafood or the mixed or black variety, there are many rice dishes to choose from but, certainly stewed rice with lobster is one of the most select and tasty.
Octopus with a special touch
Octopus is a mollusk with many nutritional benefits, such as a high level of vitamins and minerals which provide the organism with energy and reinforce the immune system. There are many ways of cooking octopus and, one of the most popular is octopus as cooked in Galicia. At Can Miquel they wanted to go a step further on their new menu serving it barbecued, with pumpkin purée and chili chipotle mayonnaise.
Squid and onions
And now we move from the octopus to the squid, which is also a healthy and very versatile ingredient to add to all kinds of dishes. If you like squid with onions, you must not miss the ones we prepare at Restaurant Can Miquel, which are served with pilaf rice to achieve a complete dish for tasting at the foot of Cala Montgó.
If you liked these Top 5 dishes with a taste of the sea, what are you waiting for to reserve your table at Restaurant Can Miquel so you can taste them?