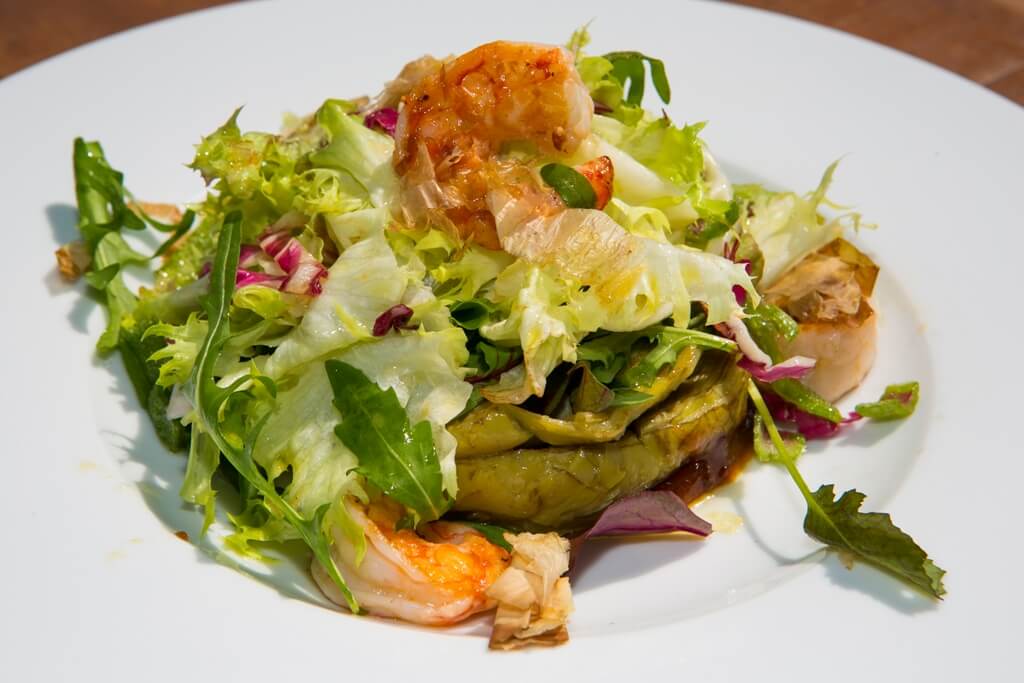 The period between July 15 and August 15 is often the warmest time in the year, and during these days beating the heat becomes quite a challenge. That is why we have gone over a list of refreshing dishes that will allow you to cool off during the summer months. So, how about it?
Salads
Salads are a classic choice to beat the heat during the summer months as well as one of the star dishes of Mediterranean cuisine. Fortunately, a wide range of fresh products is available to us, ranging from tomatoes to all kinds of lettuce, not to mention the ever-refreshing onions and cucumbers. To these we must ad vinegars and marinades, which are perfect to enhance the flavor of your salads, providing them with an aromatic touch.
These ingredients allow us to obtain dishes that are perfect to cool off during the summer months, one such dish being a L'Empordà tomato, tuna belly, caper and spring onion salad like the one featured on the menu at Can Miquel. Prawn lovers, however, would be wise to choose our artichoke and prawn salad with a smoky marinade!
Gazpachos and chilled soups
Beyond salads, gazpachos (both classic tomato gazpacho or more innovative, watermelon-based recipes) and chilled vegetable (zucchini, pumpkin) or fruit (melon with Iberian ham shavings, for instance) soups are undoubtedly the paragons of refreshing dishes.
Entrees with a maritime flair
What would the summer be without refreshing dishes such a fine serving of steamed, marinière or braised mussels? These are a light dish that is ideal to share with friends and family, and they are equally suited for lunch or dinner.
Besides mussels, sardines are yet another example of a light dish that is ideal for the warmer days, and who could resist a fine slice of tomato bread with anchovies, a staple of the local diet in L'Escala and one of the classics on the menu of Can Miquel?
Now that you have learned about these refreshing dishes for this summer, how about having a go at preparing some of them? If you prefer to be served, however, feel free to book a table, we will be waiting for you here at Can Miquel!