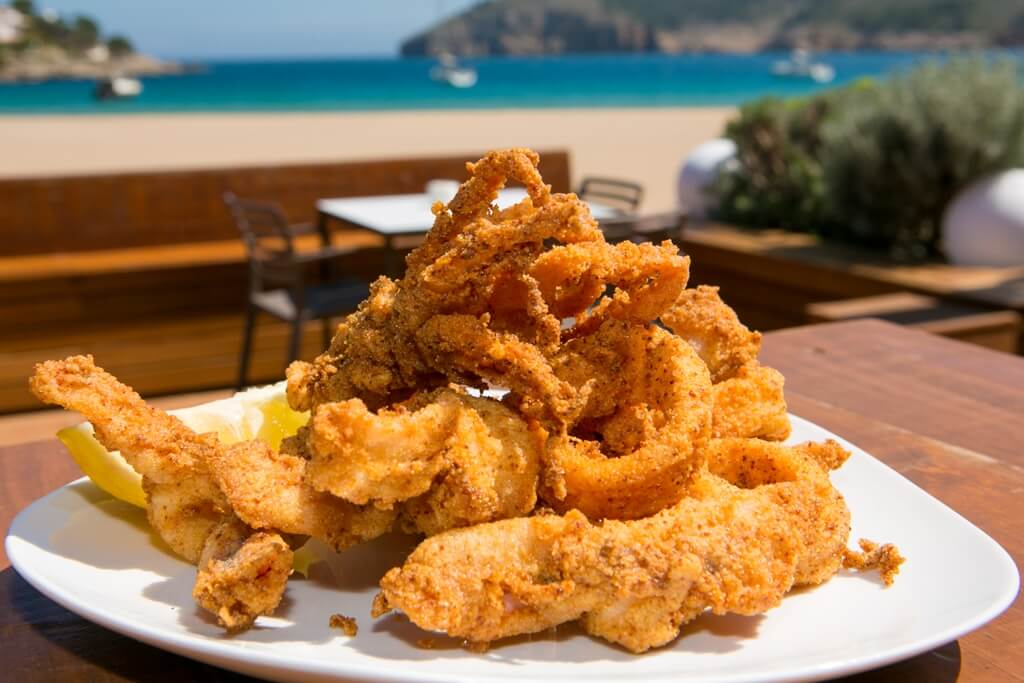 Although winter is still here, from time to time we have the privilege of enjoying sunny weekends and pleasant temperatures. These days invite us to enjoy an aperitif inspired by marine cuisine.
Suggestions for tapas
In Mediterranean gastronomy we are privileged to have many suggestions from marine cuisine for starting off a meal with tapas such as:
Anchovies with bread and tomato: A combination with a denomination of origin from l'Escala, a village where anchovies are elaborated traditionally.
Cod fritters: Is there a better way to start off a meal beside the Mediterranean than with cod fritters?
Andalusian style squid: Another of the star aperitifs which cannot be forgotten when starting off a 100% marine meal.
Rock mussels: Full of vitamins, tasty and very healthy, mussels are a must in an aperitif by the sea. They can be tasted in different ways, steamed, in garlic and parsley sauce or even barbecued.
Barbecued sardines: And speaking of barbecues, sardines are an essential in marine cuisine. Rich in Omega 3, they are also an ideal complement to bread and tomato.
Apart from fish
If you are not so fond of fish, there are other options for enjoying an aperitif:
Iberian ham with bread and tomato: Essential, tasty and ideal for both young and old alike.
Ham croquettes: continuing with ham, croquettes are especially popular with younger diners, who can also have them as a second course.
We are returning on March 1st
If you have been left with the desire to enjoy a good aperitif beside the sea, you should know that the Restaurant Can Miquel reopens from the first of March onwards.
Our menu is based on Mediterranean cuisine, and includes dishes elaborated with local products, from rice to fish or first class meat dishes. Authentic Mediterranean dishes served in the privileged location provided by Cala Montgó, a corner of the Mediterranean in the heart of the Costa Brava, which gives our dishes their special touch.