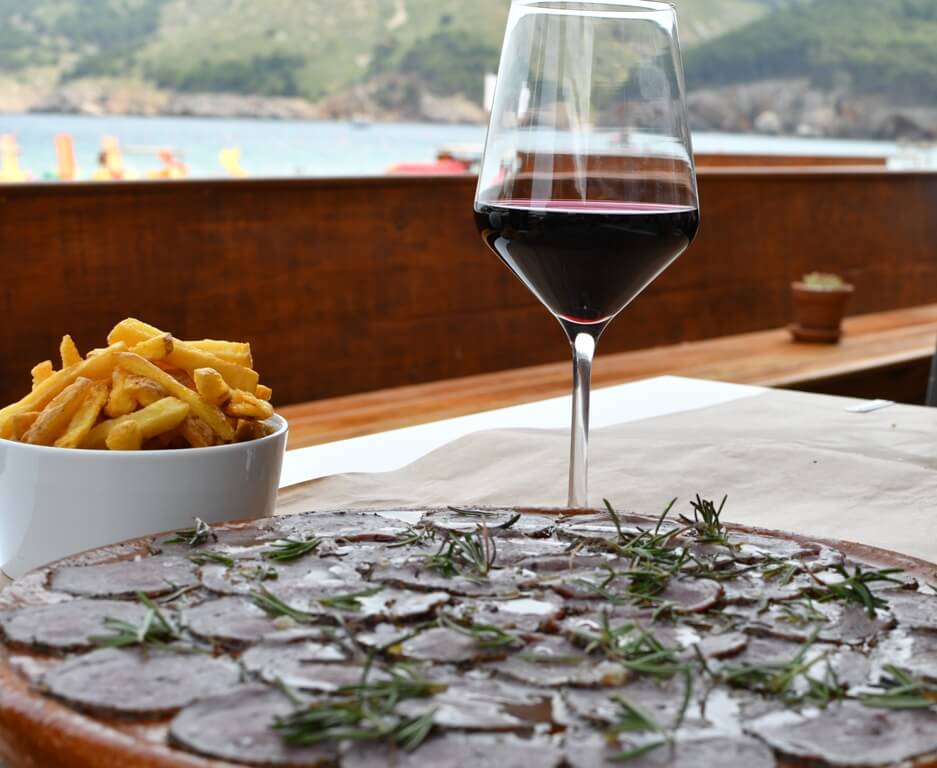 The new season has begun at Restaurant Can Miquel and we have done so with a new menu full of great proposals. Would you like to know what they are?
In the section of starters, while maintaining starters such as salad of tomatoes from l'Empordà, tuna fish belly, capers and spring onions, as well as mashed potatoes, garlic prawns and poached egg, on the new menu there are also novelties.
How about starting the meal with baby cuttle fish ¨brutesca´ style, bacon and hazelnuts? A good prelude for lovers of Mediterranean cuisine. Lovers  of good Mediterranean gastronomy who cannot miss out on cod ¨kokotxas´, clams and beans from Santa Pau, or a sauté of barbecued vegetables with girgola fungi from Montseny and romesco sauce.
Mediterranean cuisine with the special touch
Fish and seafood continue to be the essential prime material on the new menu at Can Miquel.  Among the new additions one of the most notable is monkfish in batter with four sauces, whilst those who prefer squid can enjoy it cooked with onion and pilaf rice.
Octopus is a must, on this occasion presented barbecued with pumpkin puré and chile chipotle mayonnaise, and what about cod? On the new menu we have included cod confite with chickpeas, a combination of 2 products which are 100% Mediterranean and packed with flavour, a flavour shared also by the fish in suquet at Can Miquel.
Local meats
Although at the restaurant you will find many sea dishes, those who prefer meat also have an extense offer from which to choose on the new menu .A classic dish such as chicken with crayfish or lamb cutlets with chimichurri sauce are two of the options, as well as the surprising breast of duck with shitakes and soya and ginger sauce.
Following the present gastronomic tendencies, a dish elaborated with ecological meat has been introduced. It is an eco-burger made of mature Pyrenean beef with fig confite and Tou del Til.lers cheese. If you prefer veal you will not be able to resist the tataki of Galician bred beef with mustard and rosemary sauce or the barbecued T-bone steak with ¨piparras¨ and French fries.
Apart from the novelties, we maintain other star dishes from previous seasons such as carpaccio of barbecued beef with oil and herbs.
We are waiting for you at Can Miquel to show you all of these dishes beside the Mediterranean sea and enjoying Cala Montgó.