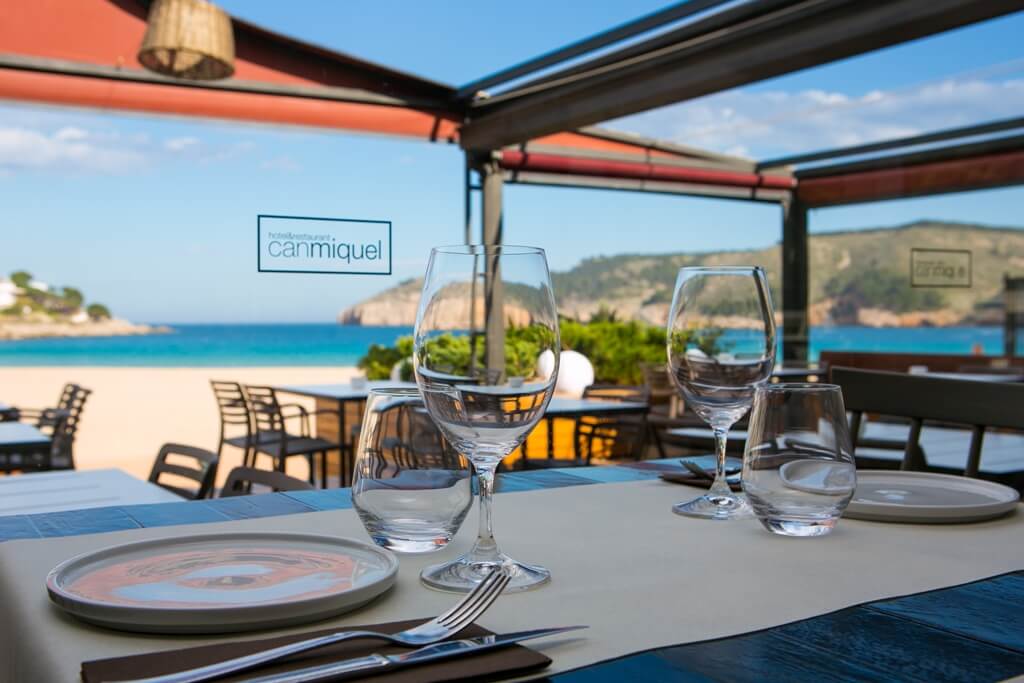 After remaining closed for some months, we are reopening our doors at Restaurant Can Miquel. If you adore Mediterranean cuisine elaborated with local products, this is the restaurant for you!
Our menu
Restaurant Can Miquel  is a small oasis in Cala Montgó where you will find Mediterranean cuisine carefully prepared with local products. We invite you to taste dishes elaborated taking care of the finest details.
Products from l'Empordà, fresh and of the highest quality, make our dishes, especially those with rice, a delight for even the most demanding palate. Authentic Mediterranean dishes in the privileged location offered by Cala Montgó, a corner of the Mediterranean in the heart of the Costa Brava which gives our dishes that special touch.
Rice dishes, the protagonists
As we mentioned previously, some of the dishes par excellence on the menu at Can Miquel are the rice dishes, ideal after a good 100% Mediterranean aperitif. From the easy (no fuss) mixed paella, to the traditional fish and seafood paella, rice dishes are essential in Catalan cuisine.
We must also not miss out on other options in a meal by the sea such as, rice stew with lobster, black rice or even dry rice with barbecued vegetables.
Cala Montgó, a paradise
Restaurant Can Miquel is located in Cala Montgó, one of the most highly appreciated areas of the Costa Brava, the northern coast of Catalonia, in the village of l'Escala. This privileged location gives Restaurant Can Miquel a unique environment on the Catalan coast. The breaking of the waves, the smell of the sea and the tranquility of a unique cove confer on this place a special magic. Whether it is for enjoying a family meal or for a romantic dinner for two, this restaurant with Mediterranean cuisine, has an atmosphere which will make each dish an event.
We are waiting for you at Can Miquel, where the essence of the Mediterranean will surprise you in each dish. If you still have not reserved your table for our return, from the 1st of March onwards, you can do so!