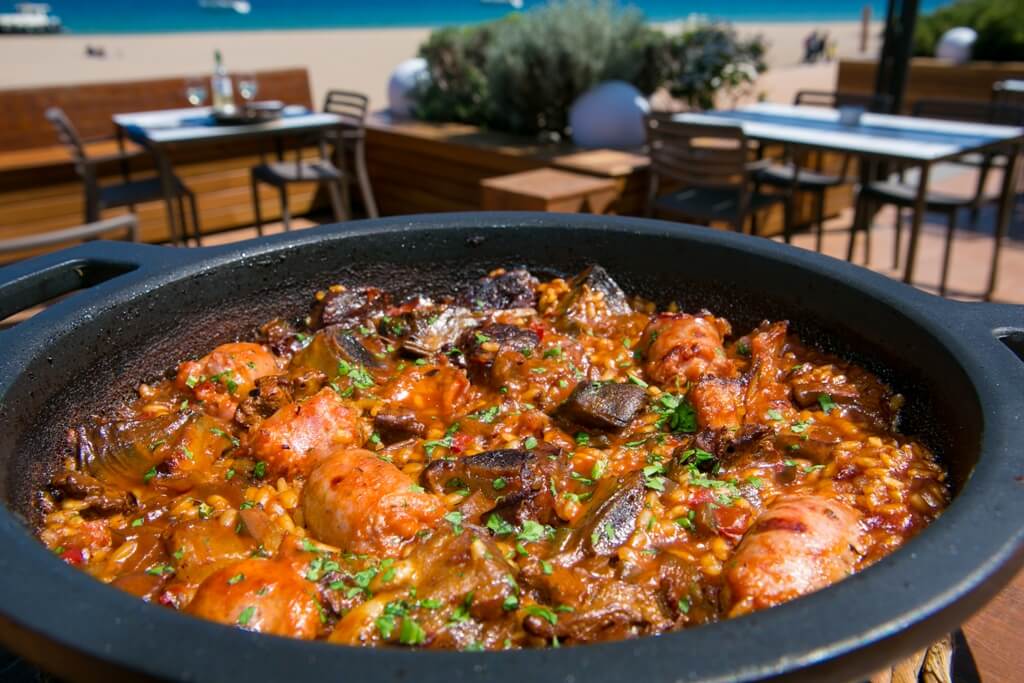 Mediterranean gastronomy has in rice some of its star dishes. Whether they are fish or seafood, meat or simply vegetable, all of them have become a point of reference in Catalan cuisine and a classic in the restaurants on the Costa Brava.
There are as many recipes as there are tastes: from the traditional seafood paella, "arròs a banda" (two in one rice) or black rice, to others such as rice with cod and artichokes, rice with snails or with rabbit.
Quality prime material
Choosing a rice of quality is the key to success in any dish. Fortunately, the Empordà has a historical rice tradition which has become the best guarantee for restaurant owners in the area. For example, at Restaurant Can Miquel, all the rice dishes are made with products with IGP (Protected Geographical Identification) from Molí de Pals, used carefully and rigorously to make the maximum use of the unique qualities provided by the terrain and climate of the Empordà.
Can Miquel specialties
Rice dishes have always been the protagonists of the gastronomic offer at Can Miquel Restaurant. From the next 1st of March, when we return from the holidays, you will be able to try specialties like:
Simple mixed paella: one of the classics on our menu and loved by both young and old, and which can be tasted while enjoying the views of Cala Montgó.
Fish and seafood paella: ideal for fish lovers and which stands out with its 100% Mediterranean taste.
Rice stew with lobster: this brothy rice is highly valued among the clients at Can Miquel.
Dry rice with barbecued vegetables: prepared with local products and light and full of contrasts.
Farmer's casserole of grilled rice: a traditional recipe which has become one of the references on the menu at our restaurant.
Now that you know about our rice dishes, it's time to wait until the first of March to come to Can Miquel to taste them!