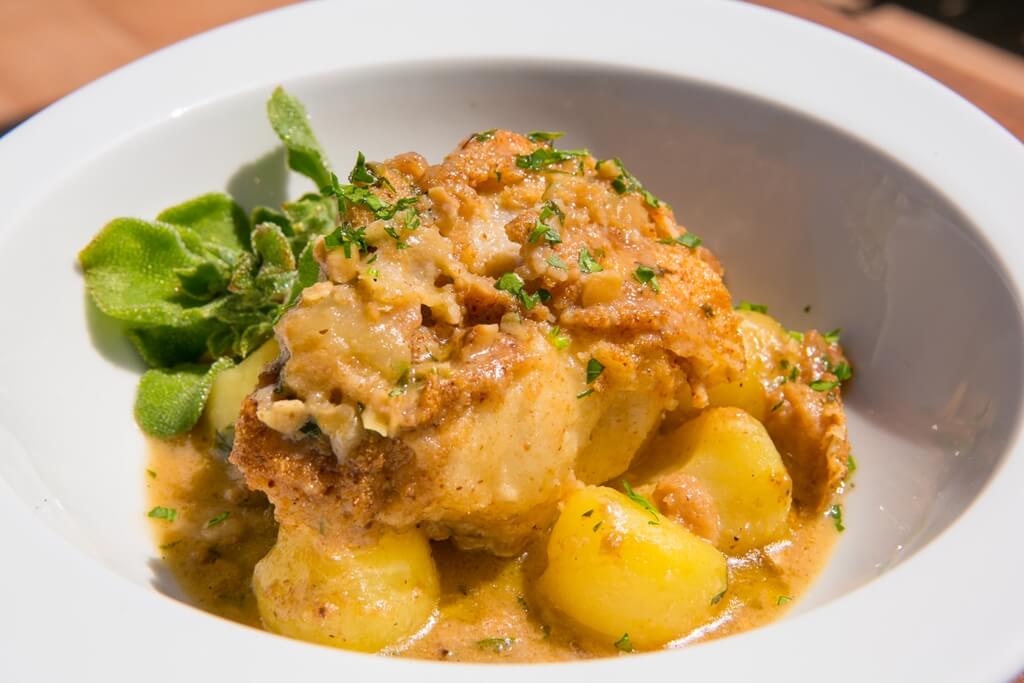 Now at the height of winter, when temperatures fall and you have to wrap up warm, it is also a good time for reviewing essential dishes for keeping out the cold.
Catalan cuisine includes a large number of delicious recipes which are ideal for facing the coldest days .Would you like to discover them?
A time for soups and vegetables
Soups are one of the star dishes for keeping out the cold. Whether they are made from vegetables, pulses or simple nutritive fish, any day is good for enjoying a warm dish like these. However, vegetables also play a role, sliced or sautéd and in combination with meat and fish.
At Can Miquel, for example, we have on our menu the dish of artichokes with squid, a great combination of a seasonal product, such as artichokes with a very local one from the Mediterranean such as squid.
Marine Cuisine
Our cuisine is full of good proposals for facing cold days in the most delicious way. Even though at Can Miquel we do not reopen again until the 1st of March, we do have on our menu ideal dishes from our marine cuisine for keeping out the cold.
'Mar I Muntanya' monkfish with sweetcorn, pepper juice and parsley mayonnaise: a tasty recipe elaborated with fresh fish and ideal for enjoying beside the sea.
Barbecued brown meagre with tomato, tender garlic and olives: Is there any dish more typical of the sea than barbecued fish? On this occasion it is served with ingredients so rooted in Catalan cuisine such as tender garlic and olives.
Fish suquet: a stew of different fish on a light sauce ,which is very traditional in Catalan seafood cuisine and which fills the menus of the restaurants of l'Escala such as Can Miquel.
Meats, the protagonists
Meat cannot be left out when talking about dishes for keeping out the cold. The main role is for stews, for example game meats or barbecued meat. What can we offer at Can Miquel?
Duck breast, pumpkin and orange puré with hoisin sauce: a meat dish which is exquisite and highly valued by our clients and which combines duck breast with two typical winter products such as pumpkin and orange with the exotic touch of hoisin sauce.
Barbecued ribsteak with chillis and French fries: a classic among classics, it is a dish which delights meat lovers and more so if served with our homemade French fries.
Traditionally roasted shoulder of goat: goat is one of the most valued meats in Catalan gastronomy and at Can Miquel it is made in the traditional way making it tender and full of flavour.
We are coming back on March 1st!
If you liked these ideas for essential dishes for keeping out the cold, Can Miquel is open once more from the first of March offering  you our Mediterranean and local cuisine with the distinctive contemporary touch which it deserves.