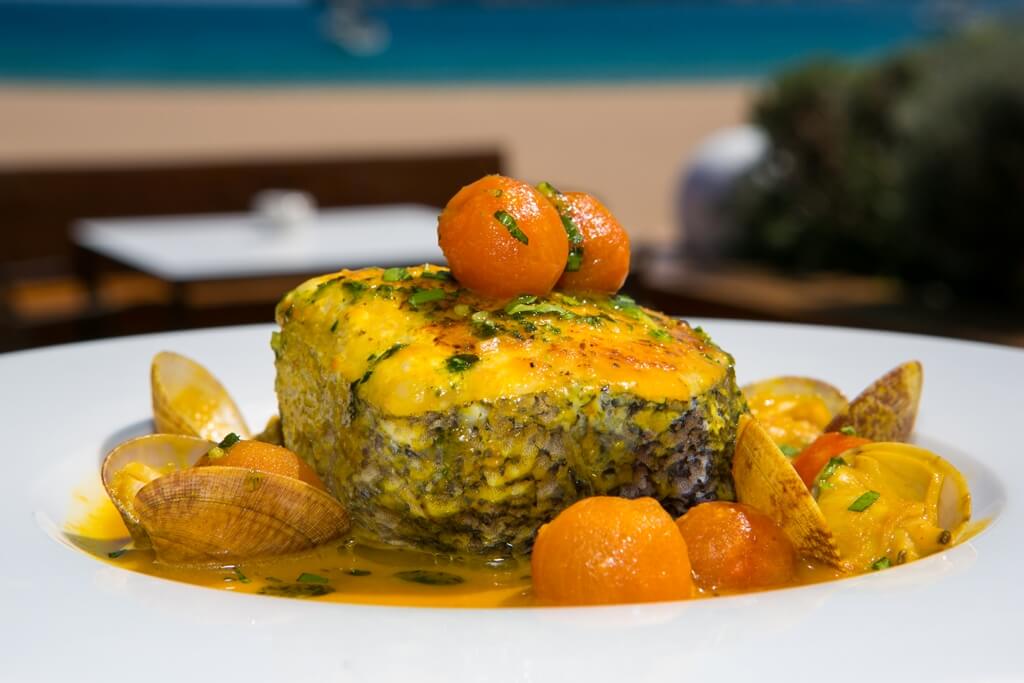 The Costa Brava is synonymous with seafood cuisine. Would you like to learn which dishes are absolute musts in a Catalan cuisine meal by the seaside? Come on over to the Can Miquel restaurant to discover them!
Seafood entrees
Appetizers are a specialty of restaurants on the Costa Brava, and the flair of seafood cuisine is apparent from the very first entree. Thus, menus of restaurants such as Can Miquel feature finger foods such as  l'Escala anchovies served with tomato bread or the ever-versatile mussels, which can be served in the traditional steamed fashion, marinière or even roasted. And speaking of roasting, sardines are also in the spotlight, and they can be served with some nice fried fish to top off your appetizers.
Indeed, fish fry lovers are bound to be delighted by options such as our battered squid rings and cod fritters.
Main courses with a Mediterranean flavor
Catalan cuisine features an ample selection of seafood cuisine dishes that are well worth enjoying. Traditional dishes include the ever-versatile codfish, which is served as cod confit with a side of cod rice.
And how about some mashed potatoes served with garlic prawns and a poached egg? Another combination brimming with contrasts is tuna tartare with guacamole or the traditional fish suquet (stew). However, the Empordà region has many more fine dishes on offer, such as roasted fresh fish or, as in the Can Miguel restaurant, roast octopus served with a potato, oil and Ibarra pepper millefeuille.
Rice dishes, the stars of seafood cuisine
One of the star specialties in seafood cuisine is rice dishes. These dishes, which range from sense feina mixed paella to the traditional fish and seafood paella or a lobster rice casserole, not to mention squid ink rice, are invariably successes among diners at seafood restaurants.
There is a table ready for you at the Can Miquel restaurant so you can enjoy its dry rice with grilled vegetables or a pot of grilled country-style rice. How about it, would you like to book a table?