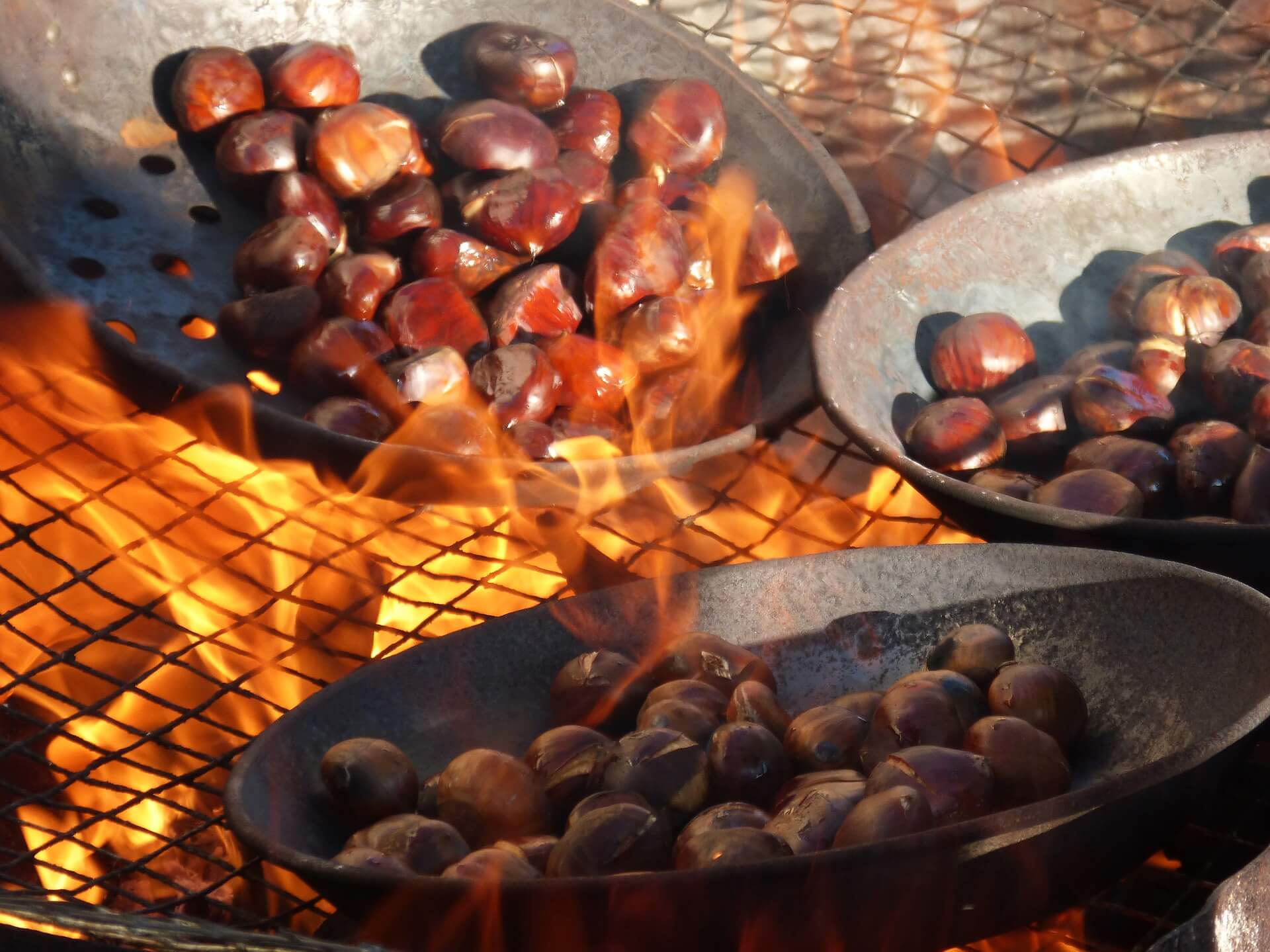 Temperatures may have dropped, but if count yourself among those lucky enough to get the long weekend off, you will have four days to discover the Costa Brava and its traditional Mediterranean cuisine at, for instance, the Can Miquel restaurant.
Our trip will begin at l'Escala, and we will also be sure to discover other locales on the northern Catalan coastline with the family on the occasion of the holidays.
1- A walk through the historic neighborhood of l'Escala:
A walk through the historic neighborhood of l'Escala on the occasion of the Castanyada will allow you to discover its essence; the origins of the town, its most emblematic buildings, and the settings that inspired author Víctor Català.
2- Activities with the family:
L'Escala offers a number of family-friendly and child-oriented spaces and activities. One of the most popular ones is to visit the ruins of Empúries guided by Iulia Domitia, a former inhabitant of Roman Emporiae during the 1st century AD. This activity is organized by the Catalan Museum of Archaeology – Empúries.
Another good choice would be to rent an electric bicycle and to discover the coastline of l'Escala without breaking a sweat. However, it you prefer walking, the seaside trail will allow you to enjoy nature in its purest state.
3- The little choo-choo train at Aiguamolls:
If you do not mind travelling, one place we particularly recommend that you visit for the Castanyada is Aiguamolls de l'Empordà. Once there, you will have the chance to take a two-hour tour to discover the natural park on a little choo-choo train that will take you through wetlands, observatories, rice paddies, to admire the horses in the Senillosa stud farm and the Gallinera wetlands.
4- The citadel and castle at La Trinitat de Roses:
History lovers are bound to be delighted by a visit to this Cultural Asset of National Interest and archaeological dig site. The site contains remains spanning the period from the 4th century BC, when the Greek colony of Rhode was founded, all the way to the 20th century.
5- Mediterranean cuisine:
Cuisine is another cornerstone of the heritage of the Costa Brava. The Can Miquel restaurant is waiting for you with a menu chock full of Catalan and seafood cuisine dishes ranging from paellas and varied rice dishes to fresh fish such as sardines, cod confit or coastal fish stew. You will have the chance to enjoy them until November 11!