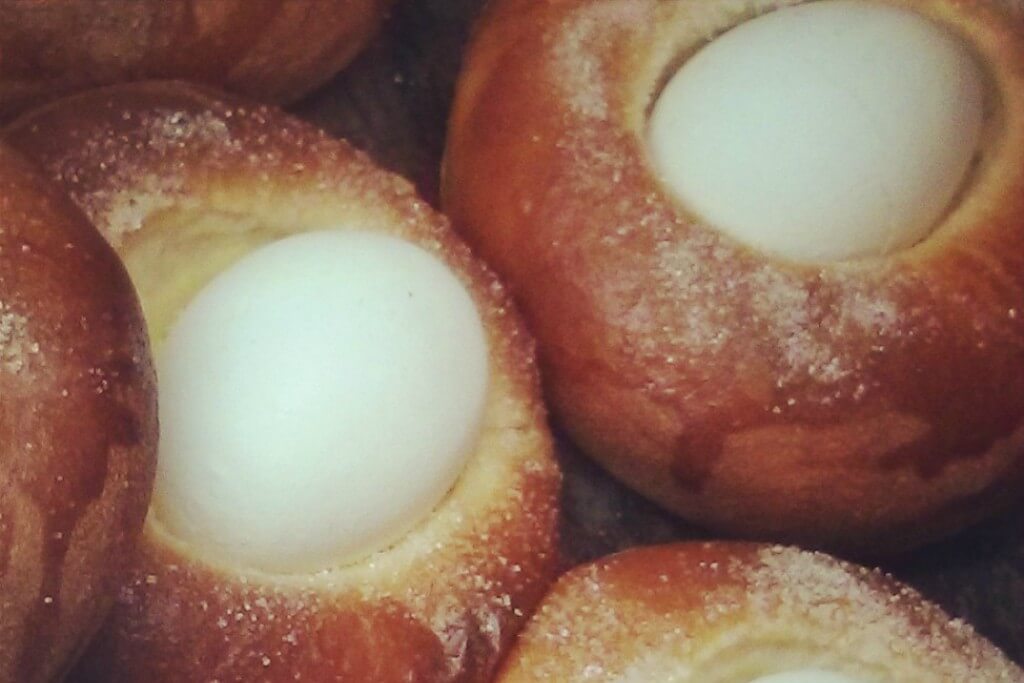 In the Catalan Countries, the 'mona' is the traditional gift that a sponsor makes to his godson -and in some regions the grandparents or parents to their grandchildren and children- on the Easter Day. It is a cake that dates from the fifteenth century that contains bread with oil, eggs and sugar. Its particularity resides that's adorned with a whole that contains a boiled and unpeeled egg. Throughout history, pastry chefs and bakers have appropriated the recipe and from the nineteenth century began to trade in this sweet,  to end up consolidated as one of the great Catalan gastronomic traditions.
Story of the Mona
In the mid-twentieth century, more specifically in the thirties, the first chocolate and crunchy 'monas' appeared. This type of cake gave rise to the mona as we understand it today. Nowadays the presentation and the ingredients are very varied.
The traditional 'mona', made of eggs, consists of a brioche paste that has a round shape with a hole in the middle, in which one or more whole hard eggs are placed. However, modern 'mones' are made of sponge cake with butter cream and other raw materials, in addition chocolate is often abundant and have a great variety of shapes and flavors. Increasingly, they are accompanied by various figures representing the most popular characters among children, and it should be noted that these figures have ended up replacing the traditional egg cake.
Although the traditional day of Mona s Easter Sunday, the truth is that they are consumed more on Easter Monday, which is festive. The preferences for the types of mona vary according to the tastes of each one, although, naturally, the main consumers of this cake are children.
We encourage you to come and spend a family day in our Restaurant Can Miquel in L'Escala. Take a break on the Costa Brava and enjoy this ancestral tradition!