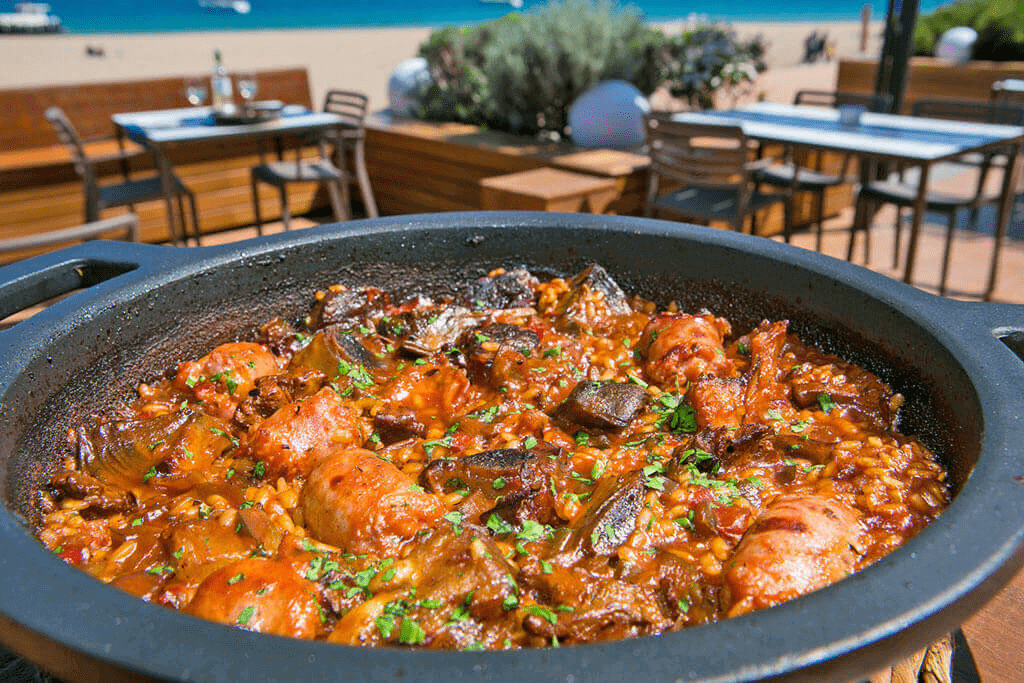 When we eat in l'Escala we can see that Catalan cuisine has a wide range of traditional recipes in which you can identify their roots with each bite.
This territory on the shores of the Mediterranean Sea has a wide variety of native products that every season make its kitchen enriched with quality products.
This type of gastronomy, as part of the Mediterranean diet, is balanced and with a precious cultural heritage that makes it possible for each dish to know all its history, tradition and customs.
Extensive traditional cookbook
If we eat in L'Escala we can see that within its wide range of traditional recipes there are dishes based on meat and fish, but if we have to highlight a particular elaboration, that would be their rice, some made with meat, fish or vegetables.
Over the years the gastronomy of l'Escala has managed to preserve its essence and traditions, maintaining the methods of preparing the rice.
There are different types of rice: dry, mealy or soup rice, but they all have two factors in common the sofrito (stir-fry) and the broth, which are responsible for their flavor.
What is the difference between these rice?
Dry rice. It is one of the most requested dishes in our restaurant Can Miquel. During its cooking the rice absorbs all the broth with which the grains are separated from each other. This consistency is obtained in the process of elaboration by not removing the rice, this keeps the rice from releasing starch.
Mealy Rice. This type of processing the rice is more unctuous and the grains are less separated from each other. They use rice with a lot of starch and they it's usually cooked with fish, like for example the cauldron of rice with lobster.
Soup rice. As its name suggests is a rice that has a lot of broth, and that brings an unbeatable flavor. If you want to eat in l'Escala a typical dish, we recommend you to taste one of the rice dishes. Whether with meat, fish or mixed, this will depend on you taste. In our restaurant Can Miquel you will find:
Black rice

Mixed paella "peeled"

Fish and seafood paella

Lobster rice

Barbecued mountain rice cassoulette

Barbecued vegetables paella
If you want to eat good rice dishes visit l'Escala… we'll wait for you in our restaurant!