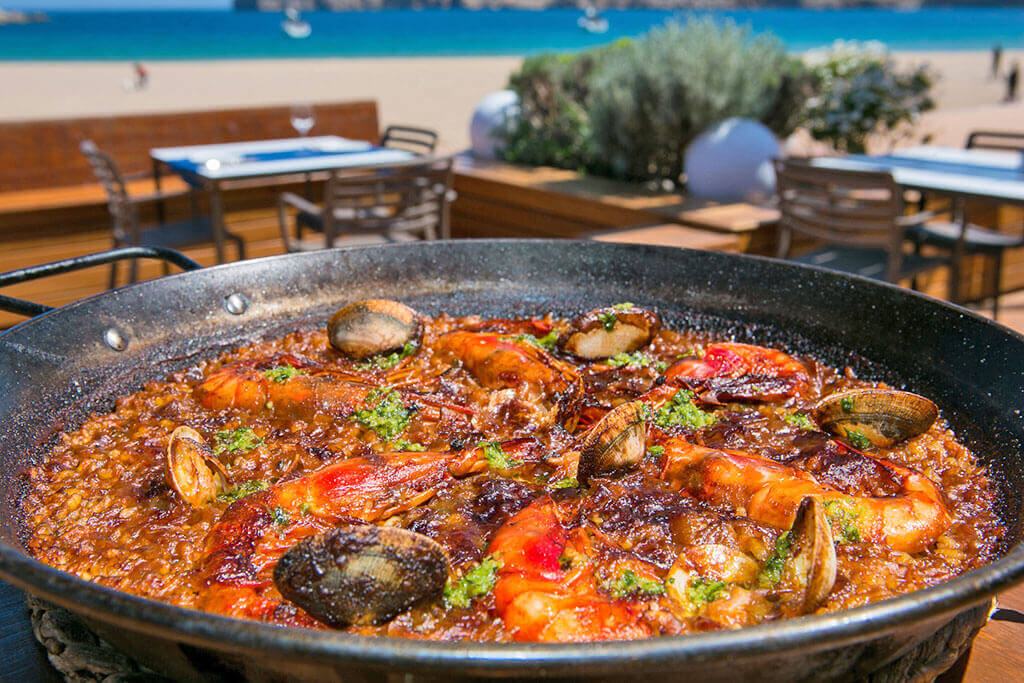 Mornings of sea and family are a tradition rooted in Catalan east. Enjoy a summer's Sunday surrounded by family near the sea is indispensable. In the summer we go along and the sound of the sea attracts us like a siren songs in question.
The restaurant is located in Cala Montgó. This bay is one of the most recognized and appreciated on the Costa Brava. Located between the towns of L'Escala and Torroella, in the province of Girona.
Spend a pleasant Sunday morning, surrounded by family and friends is an excellent plan, but the icing on a day that leave their mark, delight your senses with our rice.
The restaurant is located on the fringe of the Mediterranean Sea you can enjoy rice prepared with top quality products, Catalans, since all our dishes are made with local products.
Our cooker make dishes where the product is the star. Market cuisine, Catalan, where the aromas, flavors, colors and textures revolve around the main element, the product.
So, after a thorough and exciting morning on the beach, you can enjoy delicious rice dishes prepared by our experienced chef.
Breads, fideuada, pot rice with lobster, shrimp and clams dry rice, dry rice cod casserole rice farmer meat, crayfish cannelloni, béchamel sauce are some of the dishes that will share a Sunday sun and beach. Rice that keep the essence, flavor and tradition Catalans.
Come to Cala Montgó and be caressed by the rays of the Mediterranean sun, dive into the waters of the Costa Brava and fall in love with their views. See you at Can Miquel, making their best rice and traditional Catalan cuisine so that enjoys the best company.