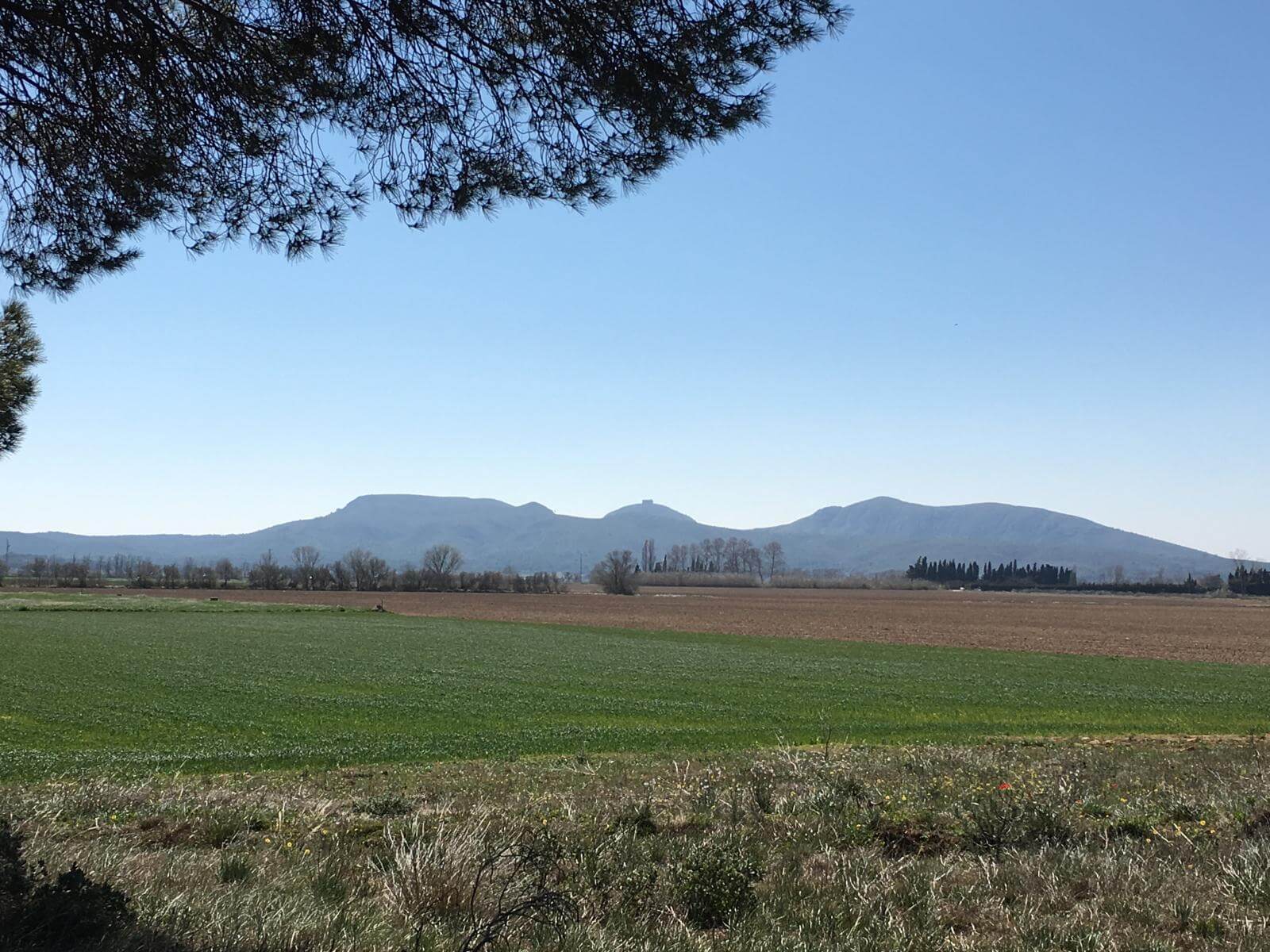 Whether it is summer or winter, the Costa Brava and l'Escala offer many nature routes for us to enjoy.One of them is the Vilanera route,just over 2 kilometers long and of low difficulty.
This nature route starts out in Camp del Pins square. From here crossing the streets Camps dels Pilans and Muntanya Rodona  up to a path which travels south on the outer limits of the houses.At this point we will find a sign showing this path as Camí Ral d'Empúries o de França, Via Heraklea and from here passing through the pine trees,we will take the farmer´s path.
Arriving at the ruins of an old hut,we have to turn right,passing through the pine trees up to the limits of the crop fields.From this location,we will find Pi Gros and follow a track to the right leading us to Mas Vilanera.
From the farmhouse we will climb a little more and reach the remains of an old Benedictine monastery (Santa Maria de Vilanera). At this point we will notice once again the houses of Camps dels Pilans and go towards the square via Ter Vell street.
Other suggestions
Apart from the Vilanera route,at l'Escala there are many other interesting options for nature walks.One of them is the Camí de Les Termes which starts at Cala Montgó, at the foot of the Can Miquel restaurant. Also starting at Cal Montgó is the Camí de ronda in l'Escala which passes through places such as Mateua Island beach, Cinc Sous Point or Clota Port.
From March onwards
If you decide to follow these routes in the Costa Brava from March onwards when the weather is better, at Can Miquel restaurant we will be open again to offer the best Catalan and seafood cuisine. Will you be able to resist our rice dishes?