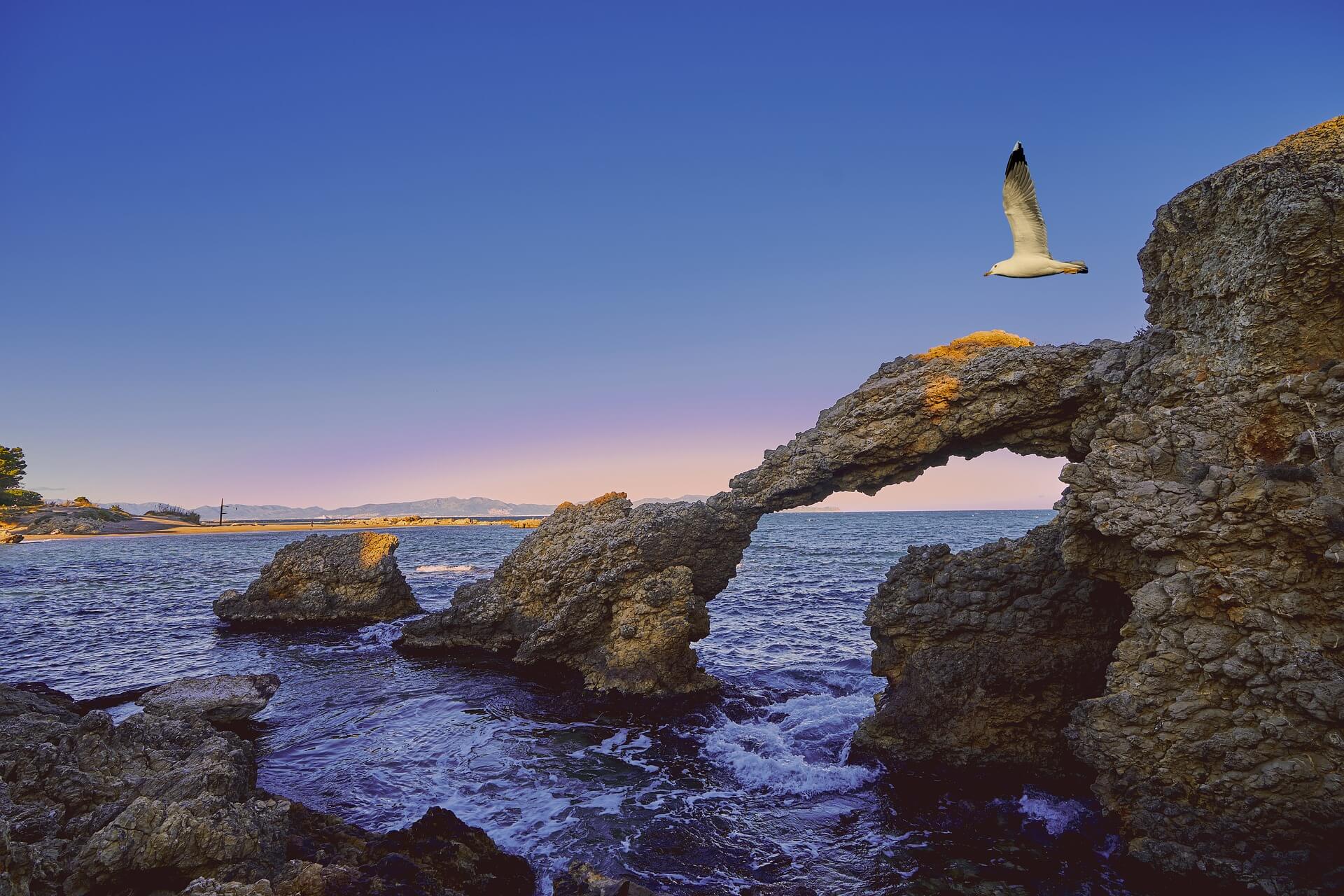 If l'Escala is your chosen destination for the coming Easter holidays you should know that you will be spoilt for choice as regards spending a few days with the family enjoying the nature of this paradise on the Costa Brava. Below we will go over some of the things that you will be able to do during these days of relaxation beside the sea.
Hiking, cycling and Mountain-biking (BTT)
Hiking, cycling and mountain biking around l'Escala is a great experience which allows you to get to know the area in a different way, while enjoying the scenery  and discovering emblematic spots and routes.
There is a wide range of possibilities for exploring the area. You will find low difficulty routes for beginners or those who simply wish to stroll along, and also high difficulty routes for the braver. Enjoy the experience.
Parc de les Olorsl'Escala-Empúries
Parc de les Olors is a garden area designed to be experienced, shared and discovered through all of our senses. The primordial aim of this place is to restore the cultivation of herbs in an environment which is practical, simple, friendly and full of significance.
If you visit you will find that it has been designed as a productive garden which is accessible and which recreates a Roman vegetable garden. In summary,  the visit to the park is an introduction to the world of aromatic, medicinal and culinary plants identifying the various species through smell, taste and touch sense activities.
Days on the beach
With more than seven kilometres of coastline, l'Escala can surely offer a spot which adapts to any swimmer's wishes. From extensive sandy beaches with all kind of services available, to tiny pebbled coves surrounded by pine trees and cliffs.
There are some which are channel soffering access for swimming in the open sea and others with a wide range of water sports or of special interest for scuba diving, without forgetting other unique characteristics such as being able to swim or sunbathe next to the more than two thousand years of history of the Hellenic Port (Moll Grec). There is a whole world of beaches and coves to discover such as Cala Montgó.
A tradition: living Via Crucis
The living Via Crucis is one of the local events with the highest rate of participation by members of the community, who take part in different representations of the scenes of Jesus' ascent to Calvary Hill. The cultural association El Rosetóis in charge of organizing this performance which takes place annually on Good Friday at 10pm.
Enjoying marine cuisine
The best ending to this review of all the things you can do in l'Escala at Easter leads us to talk about marine gastronomy. In the area there are numerous restaurants allowing us to enjoy Catalan cuisine made with local products. One of them is Restaurant Can Miquel, located at the foot of Cala Montgó and with a menu offering the rice dishes and fresh fish from the Costa Brava, two of its stars.