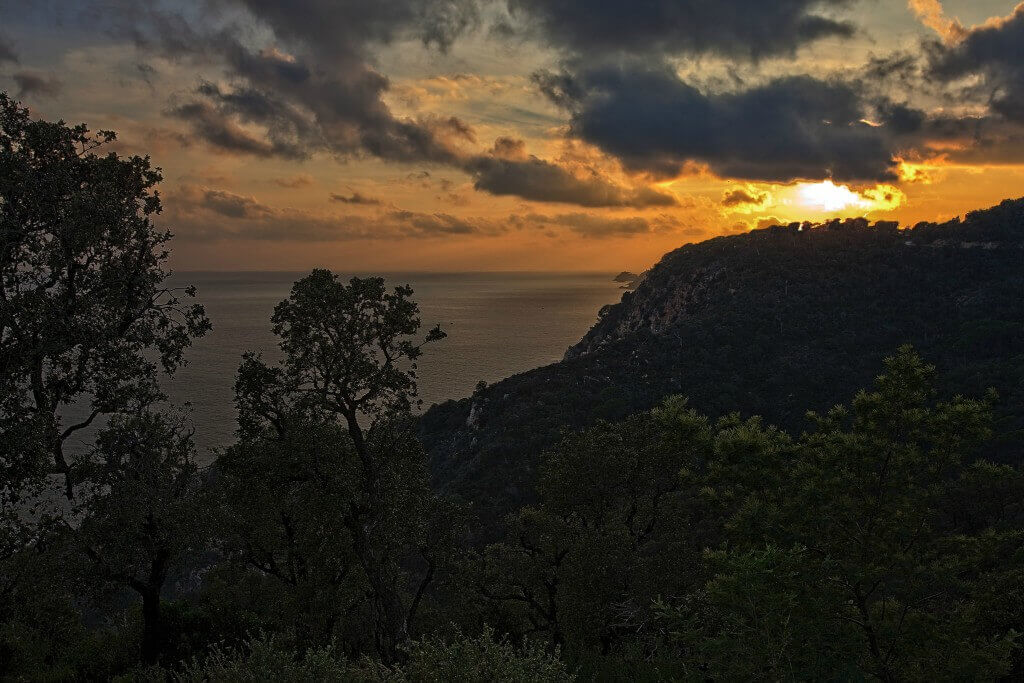 Born in the 16th century as a fishing village, L'Escala has become a town that has retained the strength of history on its walls and we will never tire of recommending it as a tourist destination to escape from the overexcitation of the urban environment.
It's always a good time to visit, but especially during the spring, it becomes a wonderful place to stroll by the sea, contemplating the whole range of blue offered by the water of the coves.
Cala Montgó, a unique setting in L'Escala
Located in the Gulf of Roses, if you take to the end of Migdia, you will find Cala Montgó, a point bordering the Alt and Baix Empordà, and the only beach in the area that is protected from the characteristic wind of Tramuntana. It is just in this geographical point, which already belongs to the town of Torroella, where our restaurant Can Miquel is located. Luckily to find ourselves in an exceptional spot that enjoys a steep part and some caves that reach the point of Clota Grossa, you can take the chance to visit the old tower of Montgó that names the cove and that the 16th century protected the zone from pirate attacks.
If you decide to come and make the most of your time, we recommend you to take advantage of the opportunity to visit the Old Cemetery, with a neoclassical style and one of the most interesting on the coast. Not forgetting in any case the remains of the ancient city of Empúries. Founded by the greeks and therefore was a Roman colony, which is not in the same town, but due to the huge interest of this legacy we recommend that you move to Sant Martí d'Empúries to find out if you have never had the opportunity to visit it!
Enjoy the spring in the Costa Brava
For all these reasons, and even more, we encourage you to come to Costa Brava in spring season and enjoy the spectacular views of the Gulf of Roses, considered one of the most beautiful in the world by UNESCO. In our restaurant Can Miquel you can taste a menu that includes the blue fish from the area. Sardines, mackerel, halibut … and it would be silly not to mention the traditional Anchovy from L'Escala! If you are curious about the subject, we suggest that you see the daily fish auction of the fishing quay and the seven salt flats that currently make this food so prized of our particular cuisine. And if you want to finish the experience, come to the sardinada on the beach that takes place during the Carnaval celebration, one of the most important and popular in the town!
Visit Can Miquel, our restaurant in L'Escala, and live and feel the Empordà experience!