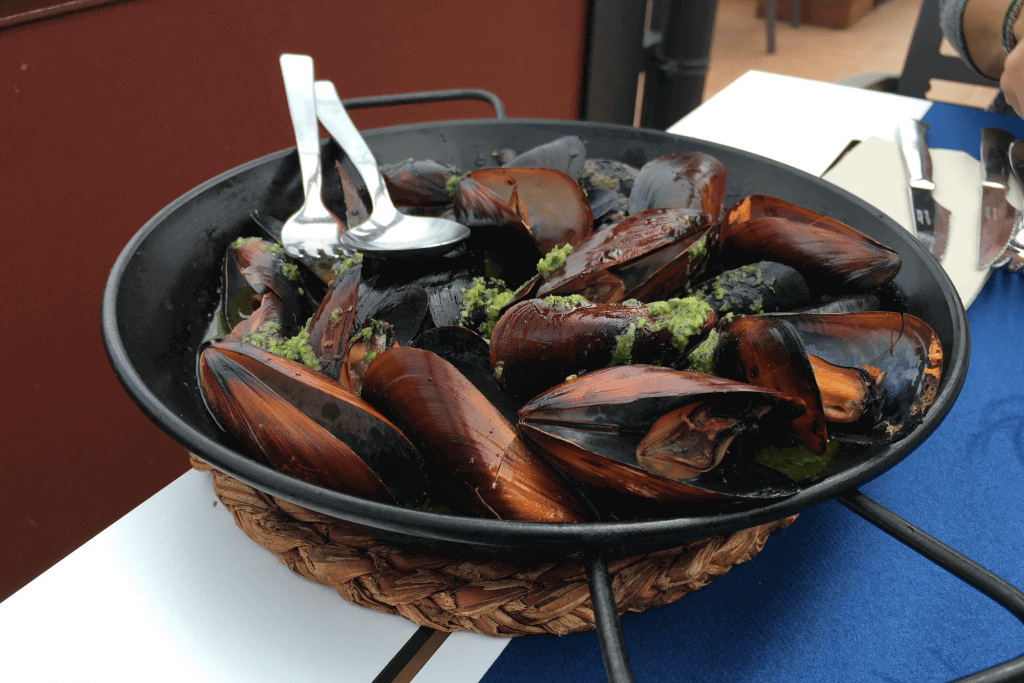 Catalan gastronomy is a type of cuisine based on roots, where culture and language play an important role in their dishes. Its mild weather characteristic of the Mediterranean Sea gives as result a multitude of autonomous products that make each dish a singular one. Can Miquel, as l'Escala restaurant, offers a selection of Catalan dishes with fresh and local products.
Being a restaurant in l'Escala, we can easily reach for fresh sea or mountain and thanks to this, we elaborate dishes of Catalan cuisine with our customs and the traditional catalan flavor always present. A long-lasting flavor that identifies Catalan gastronomic culture.
Talking about Catalan cuisine is about geography, history and culture. With the pass of years, and thanks to the mixture of cultures, within each dish you can find flavors from the cultural heritage due to the influence of migratory flows that have been leaving small notes of flavor.
So, in this type of gastronomy you will find multitude of dishes with fish of salt water. Whether alone or in rice, fish can be referred to as one of the characteristic ingredients of this type of cuisine.
The Mediterranean Sea is very present in the cuisine of this restaurant in l'Escala in the form of delicious rice dishes, entrees and fish accompanied that you can taste in Can Miquel.
Restaurant in l'Escala : fish dishes
Once in our restaurant, we suggest you to try some of our fish dishes such as: longline hake with clams and basil, baked fish of the day with potatoes, tomato and onion, or monkfish"a l'all cremat". This monkfish is a stew with potatoes, garlic and tomato; it is traditional and very tasty dish.
Once in this restaurant in l'Escala we hope that each and every one of our dishes is to your liking and that you let us approach our way of understanding the Catalan gastronomy.