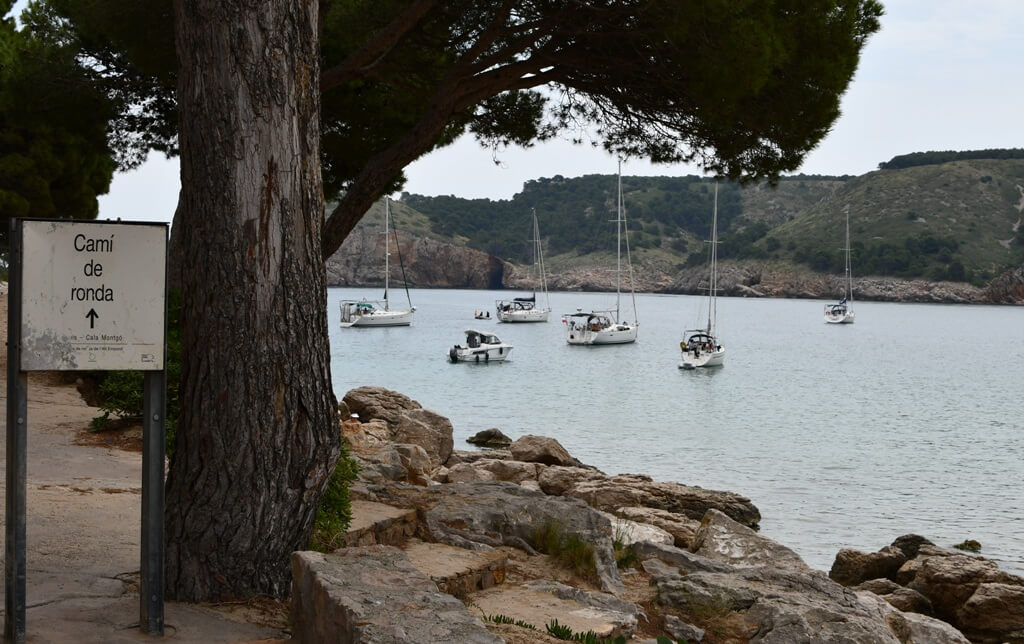 L'Escala provides you with plenty opportunities to follow new hiking trails. This month we will learn about the town's coastal promenade, which starts from Cala Montgó. Are you ready?
The trail
The trail begins at the doorstep of Can Miquel, in Cala Montgó. Starting from the beach, walk towards the center of L'Escala and follow carrer Trenca Braços, on your right, which coincides with the GR-92 trail. Once you have reached the Illa Mateua beach, take a left on carrer Punta Montgó, following the coastline and the GR-92 signs. Continue forwards, passing the Salpatx and Penyes coves, until you reach the Port de la Clota harbor.
Next, cross the harbor along Romeu de Corbera street until you reach the Riells beach. Then follow the seaside promenade which will lead you along the coastline to the historical town center of L'Escala. Proceed through passeig Lluís Albert, the Port d'En Perris harbor and La Platja.
Once you have reached La Platja, follow the street (carrer Cargol and Ronda Mar d'en Massana further on) to your left, staying by the beach at all times. Pass the La Creu cove, where you will see the fishermen's shacks, and you will eventually reach L'Oberta, from where you will have a view of the beaches of Empúries.
Proceed for about 200 meters along Ronda del Pedró until you reach the Olympic flame monument, at which point you should take a right to follow the passeig d'Empúries.
This path will lead you through the beaches of Rec del Molí, El Portitxol, Les Muscleres and Moll Grec all the way to Sant Martí d'Empúries, the end point of this trail.
Saving the best for last
Once you have finished this easy trail along the coastal promenade, which can be completed in about four hours, how about taking a nice break on the terrace of Can Miquel with a fine, 100% maritime meal?