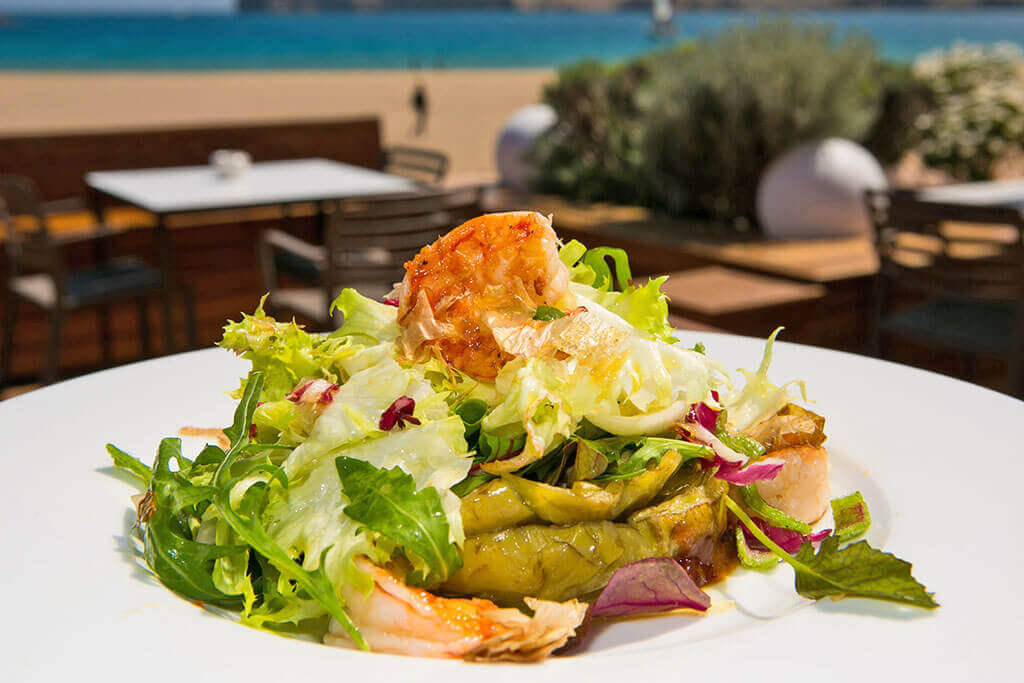 Along with the summer comes the hot weather, the ice cream, the salads, the gazpachos… In short, everything cool that takes us away, even temporarily, from the sultry heat of our lovely summer. That is why in our restaurant Can Miquel we have a special selection of cold starters.
Salad: The indispensable dish of summer meals
Once in June we no longer conceived a meal without a good salad in the center of our table, either for lunch or dinner, on the weekend or on a weekday. When it is time to prepare it, the creativity shoots us and we begin to create different combinations.
To get to the origin of this dish, so characteristic of the Mediterranean diet, we have to go back to the ancient Greeks and Romans. They began to serve this type of raw vegetables cut and seasoned with salt, oil and vinegar.
Over the years, the salads have evolved but have managed to retain the simplicity with which they reach our tables, although there are also some more elaborate salads that manage to preserve the essence of this "salata grass" so long.
Can Miquel Restaurant and its Artichoke and Prawn Tibia Salad
A specialty of our restaurant Can Miquel located in l'Escala on the Costa Brava is the artichokes and prawns warm salad. The warm salad are not the typical salads as they are a little away from their origins, they do not retain the agent that identifies them because some of their ingredients are cooked.
Once in our restaurant located in Cala Montgo we recommend you to order this artichokes and prawns warm salad as we are sure that its flavor will enchant you. Being an ideal salad to ingest after a cool bath in this awesome beach of the Costa Brava.
Our salad plays with the textures, elaborations and flavors of all its ingredients forming an exquisite combination for all palates. It is a different warm salad that surprises by its taste at every bite.
From our restaurant in Cala Montgó we wish you a happy summer!