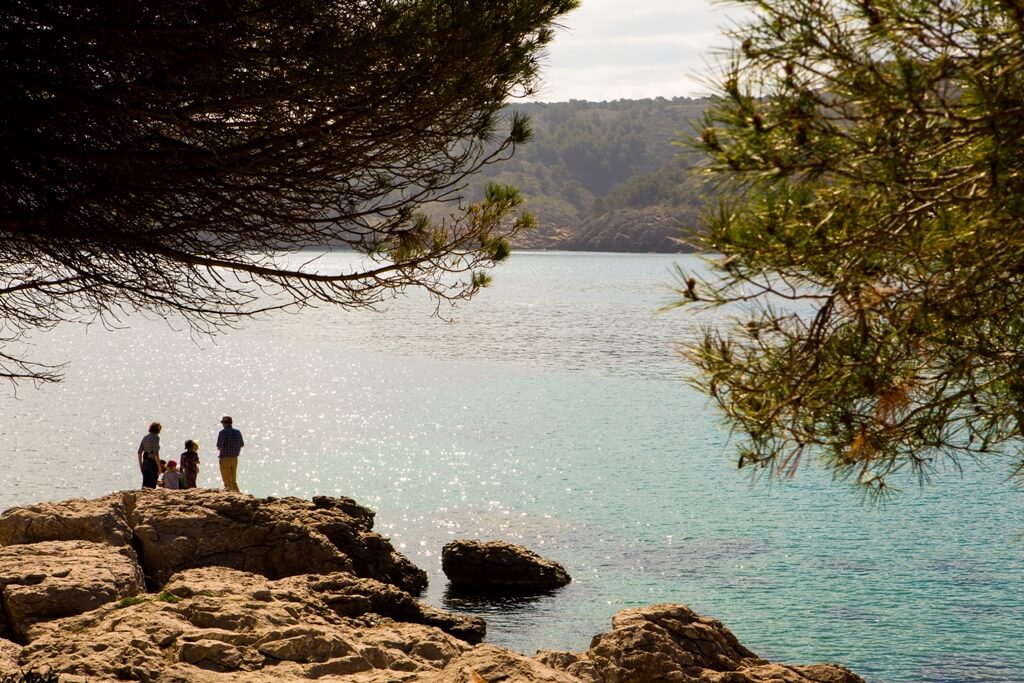 Visiting L'Escala with children is always an excelent choice. Not only can you enjoy its beaches, you will also have the chance to go on cycling tours, play water sports and discover the finest Catalan cuisine at the heart of the Costa Brava. ¿Are you ready?
Seafaring Experiences
You can catch a boat at the L'Escala harbor to sail along the coast to take in the natural wealth of the local seabed. For example, you can observe hundreds of species of fish, coral, algae and invertebrates that inhabit it. Or, if you prefer, you may also embark on a sailboat and enjoy several guided tours.
Children's Entertainment Activities
Don't forget that, if you visit L'Escala with children during high season, the Riells area and the historical town center host a number of children's entertainment activities, including foam parties, clowns, music performances, etc.
A Visit to the Anchovy Factory
As you may already know, the production of anchovies has a longstanding tradition in L'Escala which has led the L'Escala Anchovy seal of quality to achieve international acclaim. Indeed, the Greeks and Romans already engaged in the production of salted foods in Empúries.
The Beaches of L'Escala
Do you know about the beaches of L'Escala? Their shallow waters and fine sand make them ideal for children. Some of them even feature children's playgrounds, a perfect alternative for when the water is still cold.
The most accessible beaches when visiting L'Escala with children are:
Moll Grec: If you fancy a swim in a historical locale, the Moll Grec beach is the place for you! You will find it by the Hellenistic dock of the former Greek and Roman cities of Empúries. Beyond it lies the charming town of Sant Martí d'Empúries, with its Medieval walls, which has been inhabited uninterruptedly for over 2,600 years.
Portitxol: This beach can be accessed on foot from the Empúries seaside promenade, near the entrance to the Archaeological Museum of Catalonia – Empúries. Furthermore, if you feel like stretching your legs, you will find a wooden stairway on your right that leads to a charming scenic outlook over the bay of Roses, the Empúries coast and the town of L'Escala.
Cala Montgó: This is one of the star beaches in L'Escala and you will find it in the southernmost part of town. Its rounded shape has led some to hypothesize that it may have originally been an ancient sinkhole that gradually grew larger due to the effects of the sea. It is ideal for a visit with children, and you may also enjoy our cuisine, steeped in its Catalan roots and Mediterranean traditions, by having lunch or dinner at our Restaurant Can Miquel.
Do you need any more reasons to visit L'Escala with your kids?