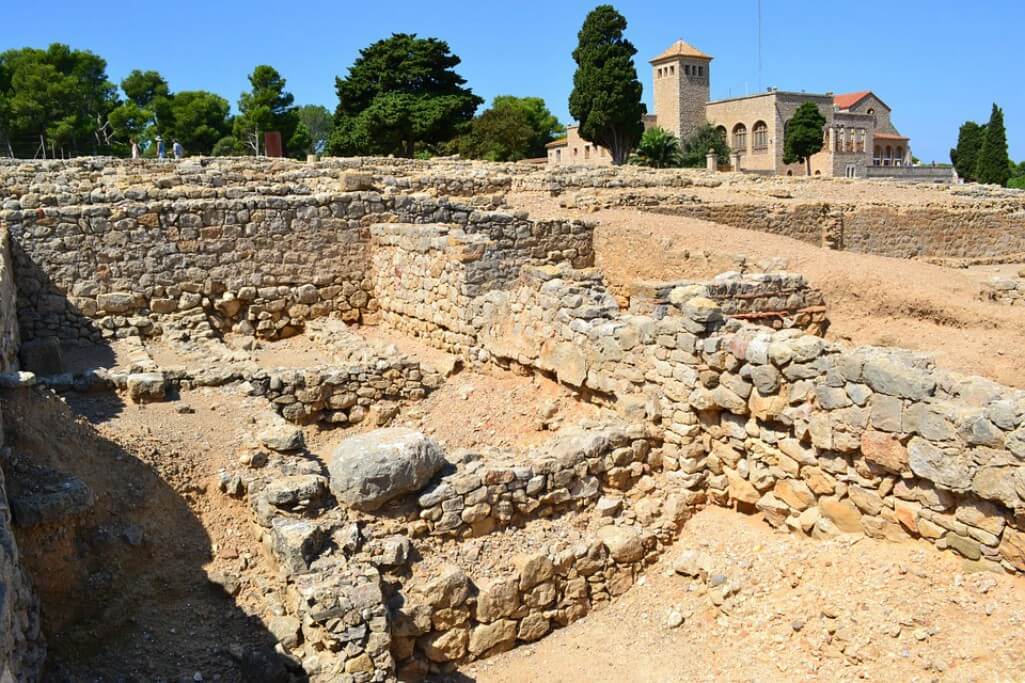 Among the many things that can be done and explored in the area of the Costa Brava, you can also find the archaeological remains that show clear evidence of the rich historical past of the area. Today we are going to tell you about the Ruins of Ampurias in l'Escala, the gateway of Greek and Roman culture to the Iberian Peninsula.
The entrance to the peninsula by the Mediterranean
If there is something particular about the deposits found in the Ampurias area, it is this great historical richness, since ruins of different Greek and Roman towns gathered here, so it is of vital importance to have a little prior documentation in order to understand them better.
Within the great movement of colonization of the Mediterranean (VIII century BC), the Greek colony Focea were the first to enter the peninsula, and came little by little to the people who were in it creating trade routes. As a result, of these commercial routes, small urban centers were born, one of the main ones being Emporion (the current Ampurias).
In the ruins of Ampurias you can also see the remains of a Roman community, Emporiae, which was installed in the area in the 1st century BC. These archaeological remains are mixed with those of the previous Greek communities, for that reason it is of vital importance to have some kind of guide that facilitates the understanding of the things you can finde in these ruins, such as the mosaics of the old manor houses, the sculpture of Asclepio or the imposing Roman forum.
The gastronomic legacy
As a result, of the long stay of all these communities, an important gastronomic legacy has reached our days. To this day, the well-known Mediterranean diet has elements that have their origins in the culture of those Greeks and Romans who occupied the area.
We can observed this gastronomic legacy especially in this area of the Mediterranean coast, which is very proudly part of the Can Miquel restaurant in Cala Montgó. The sausages, the use of olive oil, the presence of vegetables in all dishes and many other common elements in the dishes of Can Miquel have their origin in the Greco-Roman era.
If you want to enjoy quality Mediterranean cuisine, do not hesitate to visit our restaurant in l'Escala.