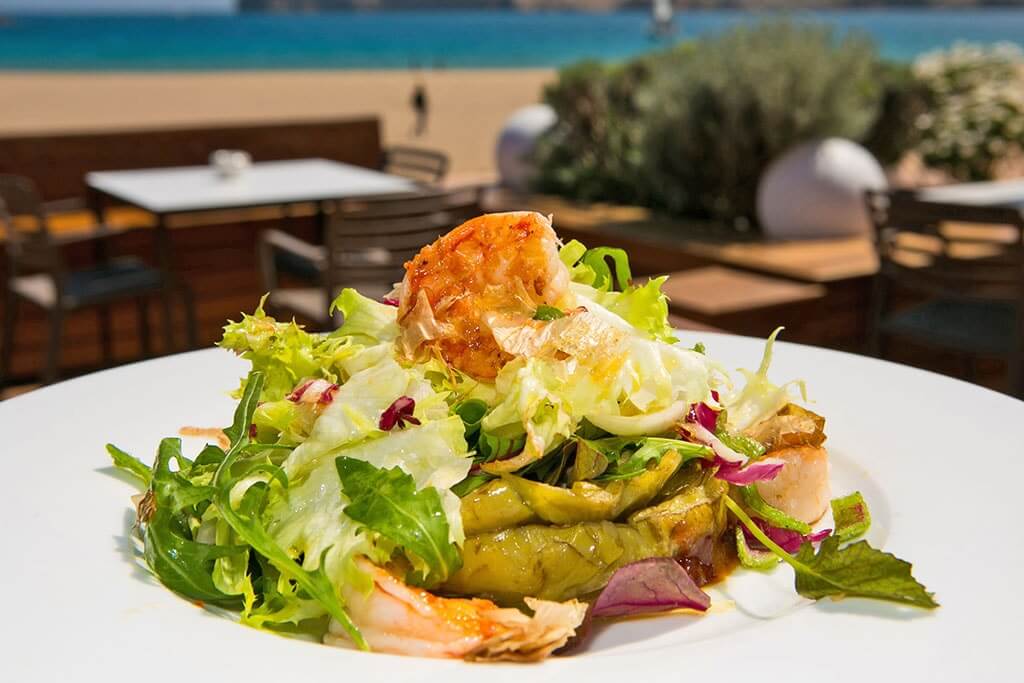 The Mediterranean Sea hides a wide variety of marine fauna, total of 17,000 species. A 26% of these are marine microorganisms, 13.2% are crustaceans, 12.4% are molluscs and 4.1% are vertebrates. Although a priori this figure may seem small, it is noteworthy that it represents 6.4% of the total marine species in the world.
Within the recipe of Catalan gastronomy, you will find a multitude of dishes based on fish and seafood; this is due to the advantage that gives us being our territory bathed by the incredible Mediterranean Sea. Which makes the presence of seafood inevitable in much of our most traditional recipes.
The most typical seafood in the Mediterranean
Clam. They have an oval shell and is usually present with some fish or alone. Grilled, with an onion base or with garlic and parsley.
Anchovies. It is a blue fish, that when left in salting we obtain the well-known anchovies of the Mediterranean. Being a small fish, to ensure their survival they always flock forming large banks of fish.
Squid. It is one of the most popular seafood in the Mediterranean diet and for this reason
is present in almost all fish dishes, whether rice or stews.
Dorada. It is a white fish with only 1% fat. Its high season of fishing focuses on the warm
months, that is, from April to October.
Lobster. The crustacean par excellence lives at night and feeds on other molluscs. With it,
we elaborate the most succulent recipes of our menu, such as fried lobster with garlic and potatoes, rice cauldron with lobster and rigatoni with lobster, tomato, basil and black olives.
Shrimp. This preserve its flavour better when boiled with seawater. In our restaurant, you can find them accompanying fish and rice or in our warm salad of artichokes and prawns with smoked sausage.
Prawns. Versatile and delicious, whether white, red, shrimp or carabinero, grilled cuts, with an onion base and whiskey or in a paella of fish and seafood.
Bass. One of the most astute fish of the Mediterranean Sea, since when the fishermen try to
fish it with a net it digs a hole in the sand and escapes underneath the sand. It lives alone and is carnivorous.
Octopus. This seafood feeds on cockles, crabs and small fish. Cooked, in a stew is a delicacy like the one we offer in Can Miquel in our menu, terrine of octopus, mashed potato, oil and piparras.
We are sure that after reading this article you will feel a little hungry, so do not wait any longer and come to our restaurant Can Miquel in the Costa Brava and let yourself be carried away by the flavours of the Mediterranean with a breath-taking view of Cala Montgó!