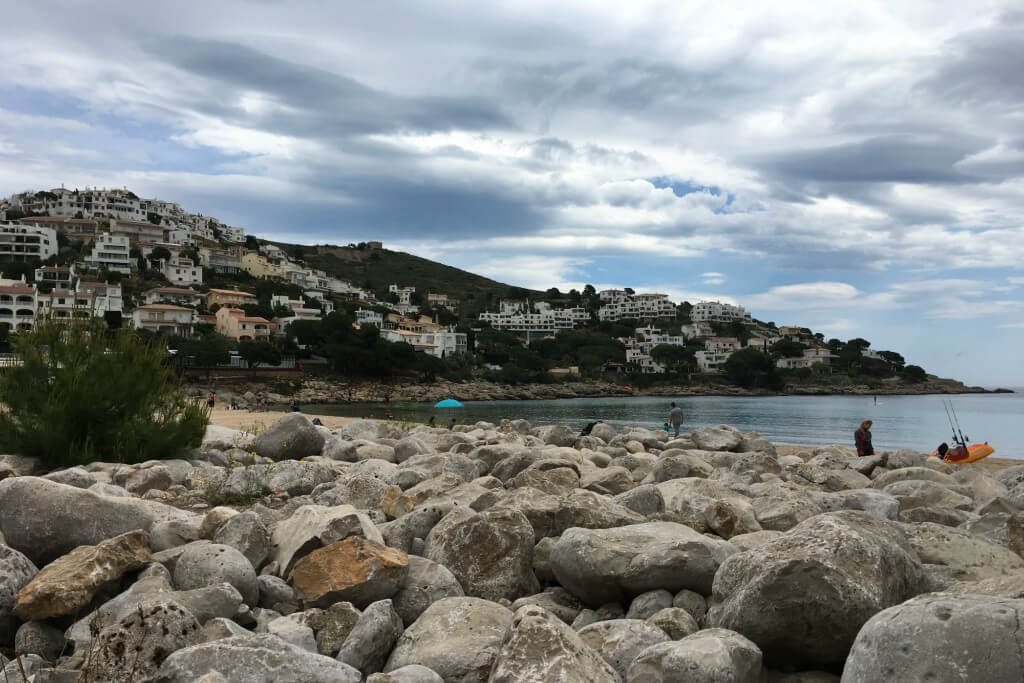 If we have to highlight an attribute of Catalan culture, it will be its gastronomy, followed by its corners and its locals. Among its landscapes we can find sea, mountains and a spectacular cultural heritage.
What to do in The Ampurdán?
Once in the Ampurdán, we will find infinite treasures: from the relaxing sound of the waves of Calella de Palafrugell to the abundant fresh air of the Girona Pyrenees, always with the uniqueness of its contrasting landscape as it has summits of 3,000 meters and beautiful valleys.
On the other hand we find its beach, they are the place of calm par excellence. In which you will breathe tranquility and pure air in the midst of nature. An ideal place to enjoy with family and discover the essence of this part of the east.
One of the most appreciated hiding places is in Cala Montgó, the ideal place to disconnect surrounded by ours. This cove, also known as "paradise", is located on the north coast of Catalonia.
In addition, within its range of cultural activities, throughout the year there are numerous festivities, from the ones that organizes the cultural association El Rosetó for the Via Crucis Viviente of Holy Week to the traditional dances of the Feast of Salt in September, one to honour the the fishermen and salazoneros of l'Escala.
Between the spring celebrations we will find those of Carmen and those of Triumvirat, a Greco-Roman fair in which customs are revived with historical shows and craft markets.
What to eat in Cala Montgó?
Once in this territory we recommend you to do not miss its traditional Catalan cuisine. Without a doubt it is the perfect reward after a morning of sightseeing in the area.
In our restaurant you can try the best dishes of the Costa Brava based on meat, fish or rice, always accompanied by a good wine.
Thanks to our chefs we have managed to bring together in one dish all the charm of its gastronomy, taking care of every detail and ensuring the perfect fusion between the local products of the area.
Let yourself be captivated by the Mediterranean and visit our Can Miquel Restaurant!